Membership Details 2019 – 2020
NO JOINING FEE.
The annual subscription runs from 1st April to 31st March.
Non playing membership is available to non-golfing partners of full and senior members at a cost of £1.00
A Direct Debit Scheme for monthly payments is in operation – details on application
£100 winter membership*
Winter fee discounted from full member price, if taken out before 31/3/2020
*This offer is a once-off offer per person and is available until March 2020
Packages can be tailored to suit individual company requirements and details can be obtained from the Club Secretary.
Category
Fee
Gents/Ladies
£555.00
+ £18.00 Affiliation Fee
OAP
(5 year membership qualifying period applies)
£417.00
+ £18.00 Affiliation Fee
Country Member
£328.00
+ £18.00 Affiliation Fee
18 – 25 Years old
£328.00
+ £18.00 Affiliation
5 Day Member
£417.00
+ £18.00 Affiliation Fee
Youths (15 – 17)
£120.00
Juniors (12 – 14)
£55.00
Juniors (Under 12)
£10.00
Non Playing (Social) Membership
£10.00
£15.00 per couple
25 Year Certificated Membership (Restricted Category)
£6000.00
details on application
Family Membership
(Available when 2 full paying parents are members
Includes all children under 18 provided they are all resident at the same address)
£1140.00
+ £28.00 Affiliation Fee
On-course advertising is an effective way of promoting your company.
Over 15,000 rounds of golf are played every year at Kintore each year and our prominantly located signs provide a very cost effective means of exposure. Please contact the Golf Club on 01467 632631 or e-mail kintoregolfclub@lineone.net for more information.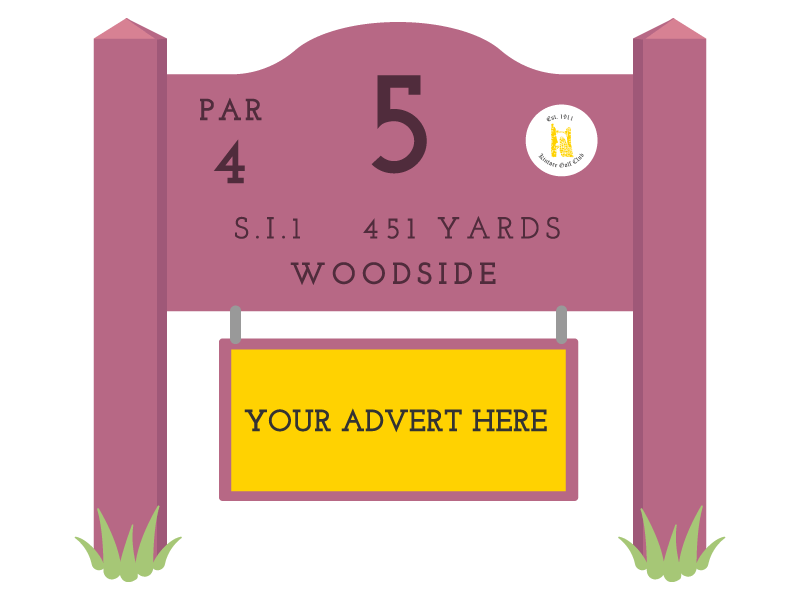 ALL CORRESPONDENCE
Kintore Golf Club
Balbithan, Kintore
Aberdeenshire
AB51 0UR
Tel: 01467 632631
ADMIN OFFICE & OUTING ENQUIRIES
Tel: +44 (0)1467 632631 ext.23
e-mail: admin@kintoregolfclub.net
TEE BOOKINGS
Tel: +44 (0)1467 632631 ext.21